Ian Ellis Classic Alfas has moved to Plumpton Green
Located in a 3000sq ft unit in Plumpton Green, East Sussex, access to the unit is fantastic. It is only 5 minutes from Plumpton railway station (on the main line from London to Eastbourne & Hastings). Plumpton Green is about 4 miles from Burgess Hill & Lewes. It's a beautiful rural location, with ideal Alfa testing roads in the immediate vicinity! Only 1 hour from London & 30 minutes from Gatwick airport.
We are now able to offer car storage at competitive rates for owners of classic Alfa Romeos, or those who wish to book their car in for restoration but have no storage facilities for the interim period until we are able to start work on it.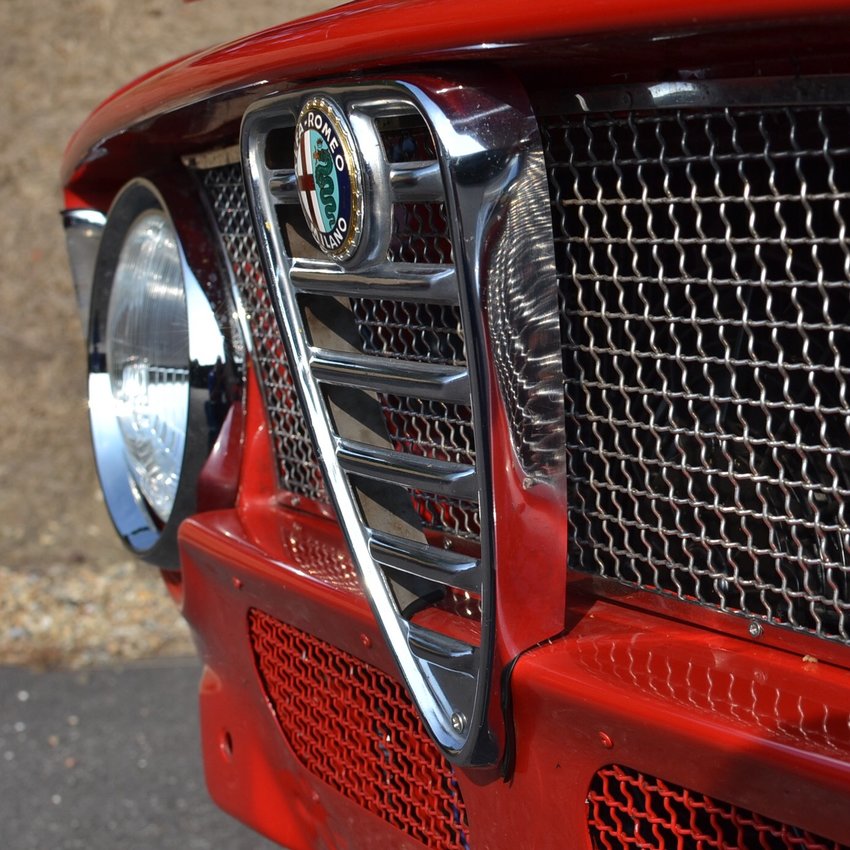 Customers, past & present, include:
Lord March of Goodwood
Head of BTCC
Harry Metcalfe (founder EVO magazine)
Ex- vice president, Unilever Global Marketing
Editor-in-chief, Classic & Sportscar Magazine
Secretary, Alfa Romeo Owners Club UK
Ex European president, TK Maxx
Hairpin Motor Company
J Connolly of Connolly Leather
Editor, The Automobile Magazine
Classic Alfa Romeo Sales & Restoration in Sussex
One of the UK's leading specialists on Alfa Romeo 105 Series cars with an unrivalled reputation for high quality restorations.
Work on your classic Alfa Romeo needs to be entrusted to someone who not only knows the cars thoroughly, but is passionate about them....
Since 1991, Ian Ellis has been specialising in the restoration, servicing & maintenance of all Classic Alfa Romeos in the 105 Series from the early 60's Sprint GT's through all the derivations of the Bertone coupes & the saloons, up to the last S4 Spiders, & has developed a reputation as one of the primary marque experts in the UK.
All aspects of work undertaken from a tune-up to a full restoration, we also have a wealth of experience in fitting handling kits & race/rally preparation of Classic Alfa Romeos.
Situated at the foot of the South Downs, 10 miles outside Brighton, Sussex & only an hour from London, Ian Ellis Classic Alfas is the one-stop shop for all your Alfa Romeo 105 Series restoration, servicing & spares requirements in the UK.
Personal callers are welcome by appointment - please phone, or
Email us
for directions to the workshop.
Follow the progress of Mick Walsh's Duetto - the Editor-in-Chief of Classic & Sportscar magazine.
See Neil Vas' GTA replica (fettled by Ian Ellis Classic Alfas) in Retro Cars Magazine June 2011
here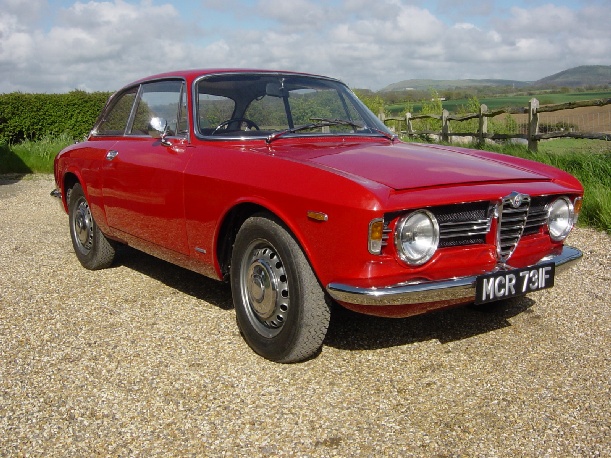 Commendations
"It is very rare in life that you find somebody that does exactly what they say they are going to do, and does it well. You have transformed my car from something that was, at best, a challenge to drive, into something that is a real pleasure to drive. The return journey on both the motorways and B roads was fantastic, and the car is such a joy now.
Your knowledge on this model is second to none, and I am really looking forward to engaging you for the next instalment, confident in the knowledge that the work will be of the very best quality." - Mark Cody (GTA replica), Dulwich.
"Ian Ellis is the man. Besides being an incredible perfectionist, he is also a great bloke and very good at keeping you updated on how the work is going." - Quote from Alfa Romeo Owner's Club Forum.
"I've had a chance to root around the sill work and I'm seriously impressed by the quality. I know from your photos that the hidden work is good but the finish is also exceptional, both on top and underneath the car. Great work all in all. Count on me to sing your praises to anyone who will listen!"
- Adrian West, 1750 GTV
"If it's a 105 Series you've got, Ian Ellis has got an excellent reputation."
Read about David Stroud's adventure on the London to Lisbon Historic Rally in an Ian Ellis-prepared Alfa Romeo Duetto Spider in the Daily Telegraph :-
London to Lisbon Rally

About Ian Ellis
It was while studying for a degree in Mechanical Engineering in 1981 that I first got into Alfa Romeos - a fellow student gave me a lift in a 1.8 Alfetta saloon & I was hooked! The intricate engineering & beautiful castings delighted me (while the door bottoms flapped in the breeze...) I ended up buying the Alfetta - surely the most exotic vehicle in a South London Halls of Residence car park in the early 80's? but it was really the 105 series I hankered after - & being a young blade about town, it HAD to be a Spider...
A couple of years later I was the proud owner of a red (naturally!) '75 Spider 2000 Veloce which carried me all over Europe. When it started to disintegrate around me in the early 90's I realised it needed restoring - but where to take it? I was inspired by a trip to the Wiltshire workshop of Malcolm Morris (Malcolm is sadly no longer with us) & decided to restore the car myself - and that is how a passion turned over a period of two decades from a hobby into a thriving business!
While some customers may only need an oil change or MOT, most of the work carried out here is restoration - often up to Concours standard. If restoration is what you require, rest assured your Alfa is in the right hands here.
Photographic records of restorative work are taken - usually digital - so that customers can have them sent by email for up-to-the-minute progress reports (this has been described as "like being in your workshop through my pc"!)
On major restorations I usually operate a stage-payment process. This is generally more favourable for both customers & myself, spreading the cost over a period of time.
Please note that a ground-up restoration on a Classic Alfa Romeo often takes 18 months or more, so patience is paramount! Consequently while servicing, MOT work & smaller jobs can usually be fitted in without much notice, there may be a waiting list for full restorations.
Today, I am, I believe, the only Classic Alfa Romeo Specialist focusing exclusively on all aspects of Alfa 105 maintenance - body restoration, service, engine & gearbox rebuilds, interior & hood re-trimming, performance upgrades, handling kit fitting, & sorting electrics! This means you can come to one place for all your Classic Alfa Romeo requirements, or maybe just advice on how to sympathetically improve these wonderful cars.
Stunning 1967 Sprint GT veloce, owned by Lord March of Goodwood. Serviced & fettled by Ian Ellis Classic Alfas.