Alfa 1300 GTA Junior project
We were fortunate recently to be offered the ultimate Alfa GT Bertone - a genuine GTA!
It's a 1969 LHD car from Germany, and although it's just a rolling shell, it has all the important parts - all the aluminium panels including the roof, the dash support panel and rear bulkhead. The original GTA door buttons & loops are there, along with the matching mechanisms & lightweight window lifters. According to Alfa Romeo records only 450 of these cars were made!
The current plan is to return it to its former glory as a 1300 corsa (race car).
It's going to be fun finding all the correct mechanical parts for this project, but we have already sourced a NOS twin plug head + pistons, liners, crank & rods - all unique to the short-stroke, high-revving 1300 GTA!
Follow the progress of this fascinating project here - photos to follow.....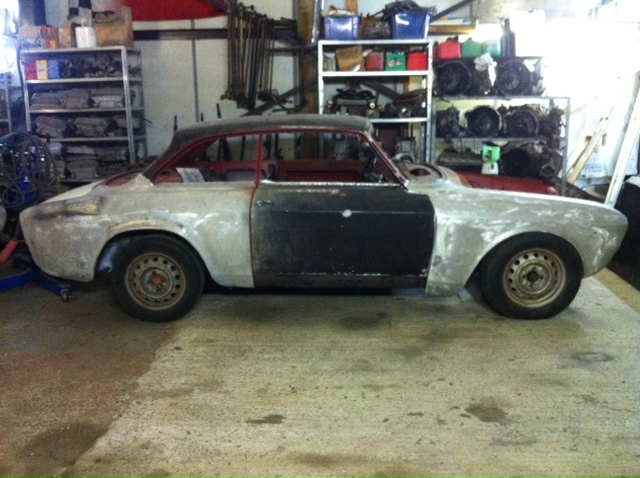 We have been slowly collecting parts for this project - NOS cylinder head, pistons & liners, crank, flywheel, NOS rear wings, recently the unique oil pump & 8-lead Marelli S-132 distributor: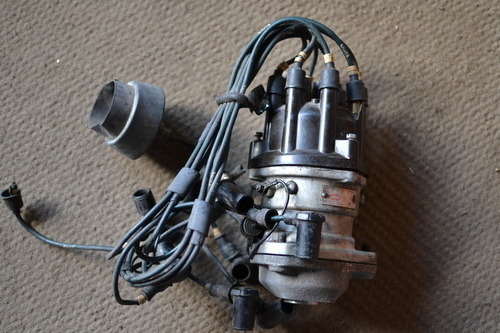 We have located a correct original '559' engine in Austria which is on its way to us. It comes with correct magnesium sump, cam cover & bellhousing! This means engine assembly can commence once it lands.